Langdale

Growing

A Family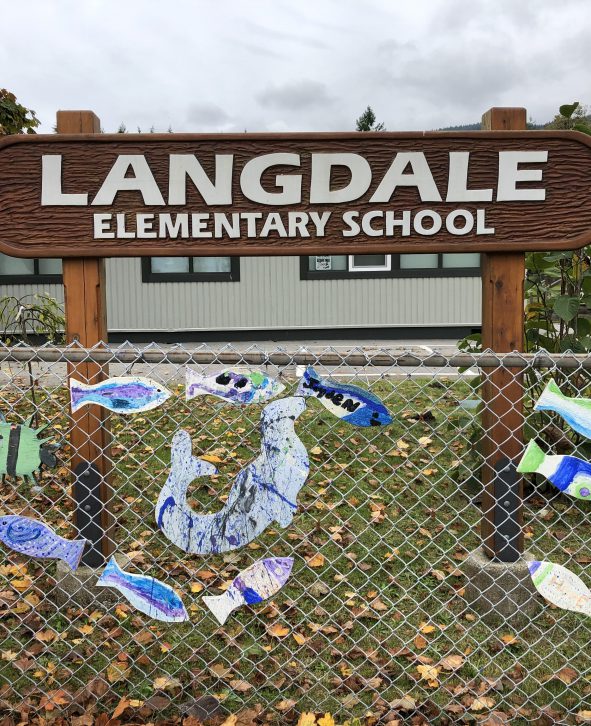 We acknowledge with respect the unceded and traditional lands and waters of the Skwxwú7mesh Úxwumixw where we gather, learn, and collaborate with one another.
Langdale Elementary has been serving the area since 1961 and we are proud to be the centre of learning within our small, yet diverse community. Langdale has a family atmosphere: It is a school with roots in the community, where students are a part of an enriching academic environment, along with a variety of outdoor and experiential learning activities. We place a high value on social responsibility and are committed to ecological sustainability.
Our students follow five key words: courage, kindness, perseverance, ownership and optimism. Langdale students demonstrate the core competencies of communication, creative and critical thinking, as well as social responsibility. 
Langdale generally has around 100 students and has strong family involvement. We value outdoor education, experiential learning, exploring creative expression through the arts, active living and high academic expectations.
Langdale offers most team sports, such as triple ball, basketball, cross country running, ultimate frisbee, as well as track and field. Most recesses and lunches are spent outside in most weather conditions.